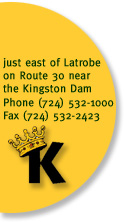 Kingston Supply can deliver dump loads up to 6 tons within a 35 mile radius. We also can deliver palletized materials and spot them at your location using our flatbed with truck mounted forklift. Also, we can have direct loads shipped to you if you require larger quantities. Give us a call at (724) 532-1000 for more information and for pricing details.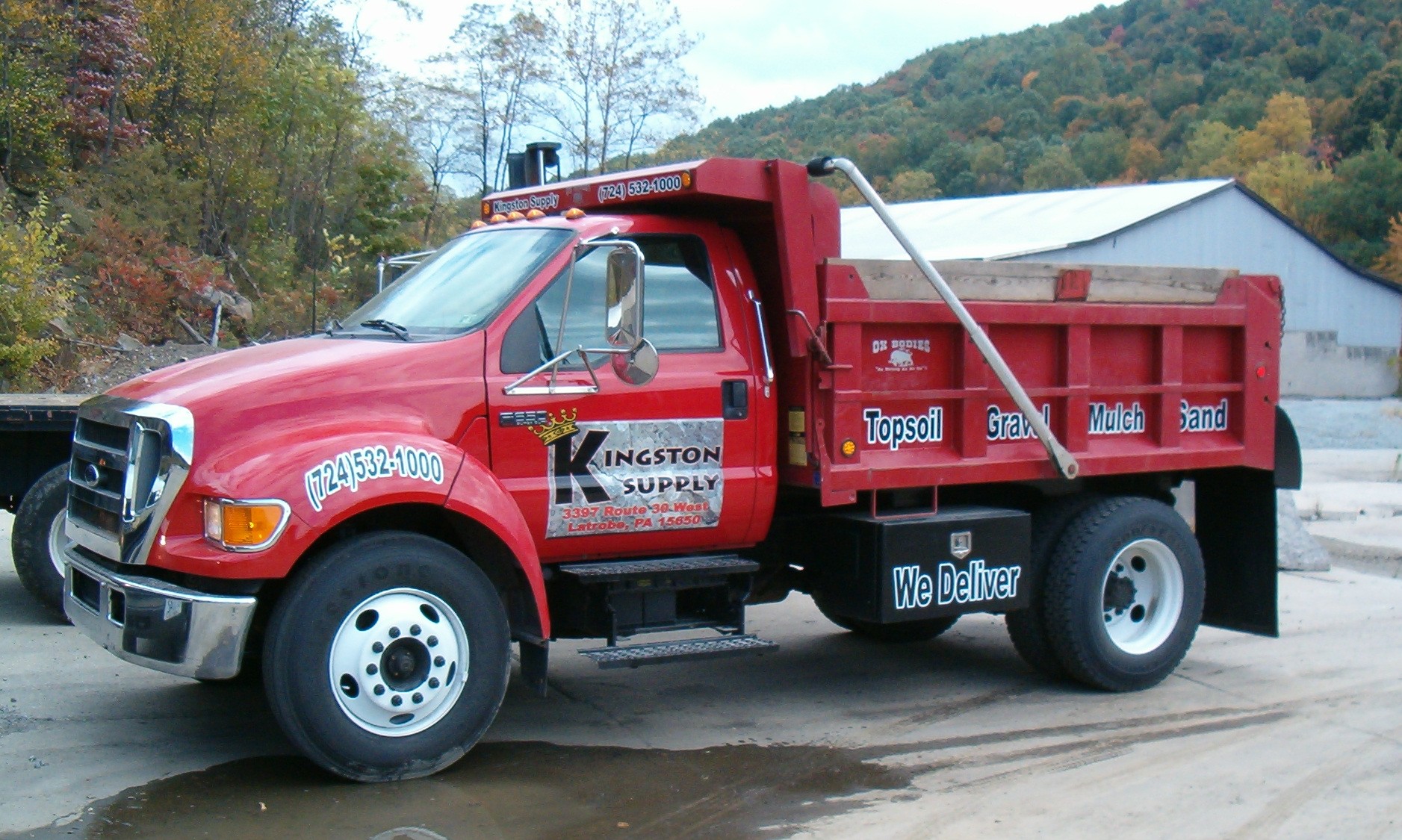 Talk with our friendly staff about delivery options.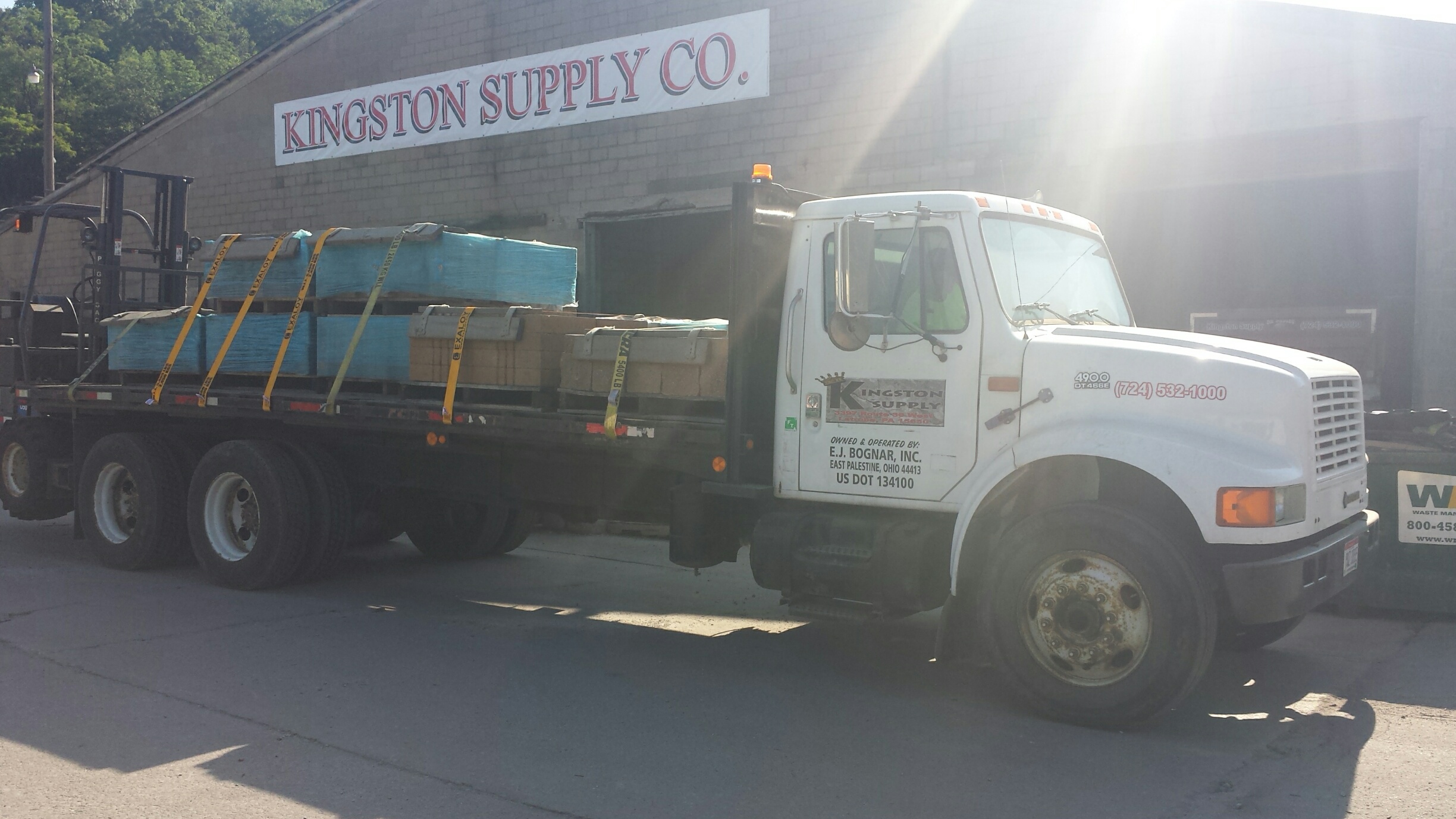 Truck lettering provided by CG Wraps




Or, bring your own truck to pick up what you need. It's easy!

At Kingston Supply, We have scales to make sure you get what you're paying for. You start by weighing your vehicle to get it's light weight! We'll help you load whatever you're purchasing Then we'll re-weigh your vehicle to determine the product weight and that's all you pay for, fair & honest!